Unlock the Best Rates
Access Commercial Plus Pricing—the guaranteed lowest shipping rates—regardless of size. Plus, get exclusive rate and insurance discounts.
Print Labels Fast
Print labels, manage orders, automate shipping, track shipments, and notify recipients—all in one easy-to-use, cloud-based shipping platform.
Automate Workflows
Powerful automation streamlines shipping, tracking, and returns so you can turn your focus to more important things—like building your business.
Discounted Rates
Our customers are guaranteed the lowest shipping rates regardless of size.
Get Commercial Plus Pricing, exclusive rate discounts, and insurance savings and save up to 46%.
Rate Discounts
Huge discounts on USPS shipping services like Priority Mail, Flat Rate, Regional Rate, Express Mail, and International Shipments

Commercial Plus Pricing – the lowest prices available (typically reserved for customers shipping >50K per annum)

Deep discounts on shipping insurance — a fraction of what you're used to spending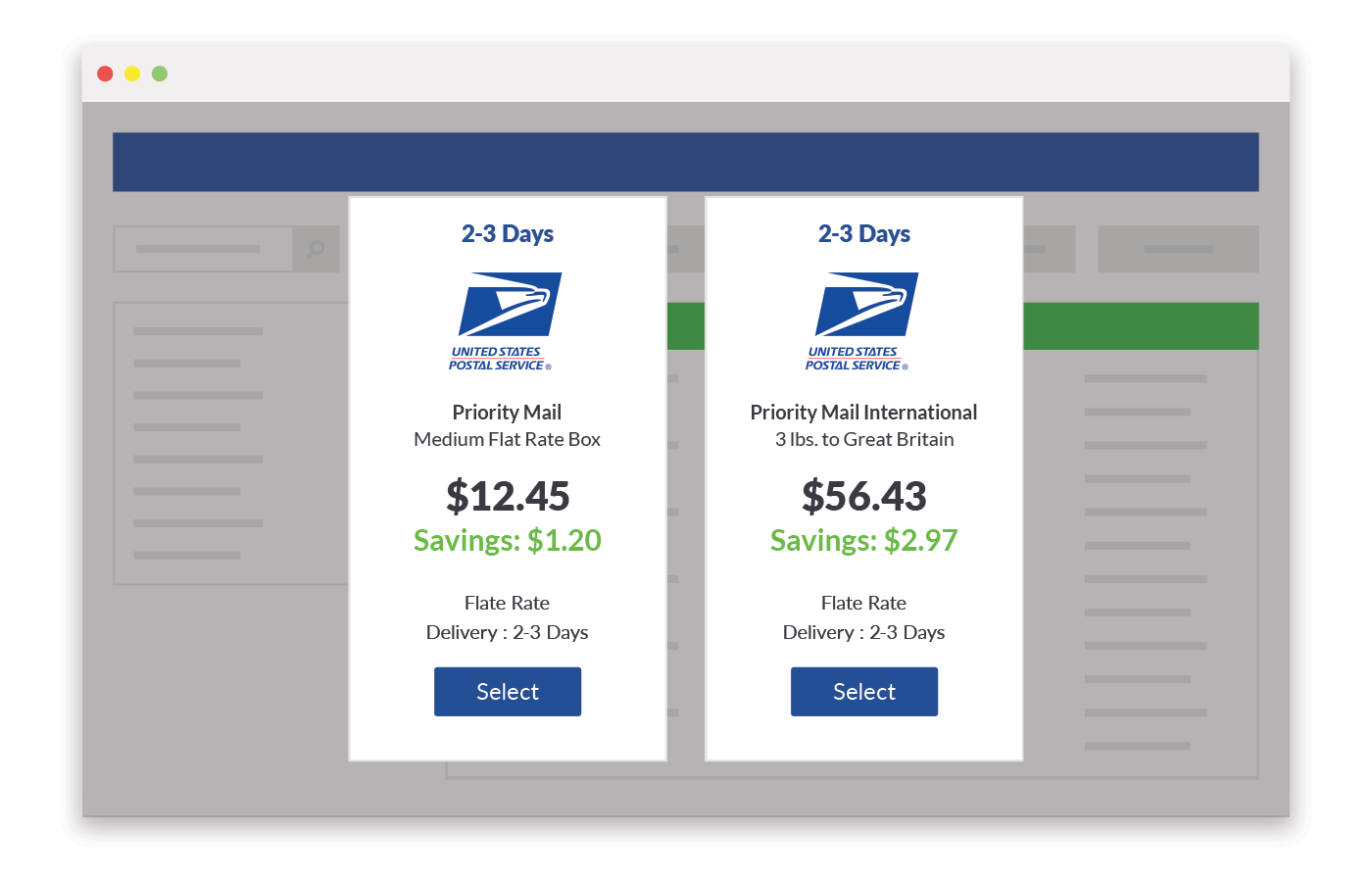 Exclusive Rates
Flat Rate Green offers steep discounts on smaller, heavier packages

Exclusive special rate that prices shipments based on box size rather than weight

Only available on ShippingEasy—request a rate comparison for immediate feedback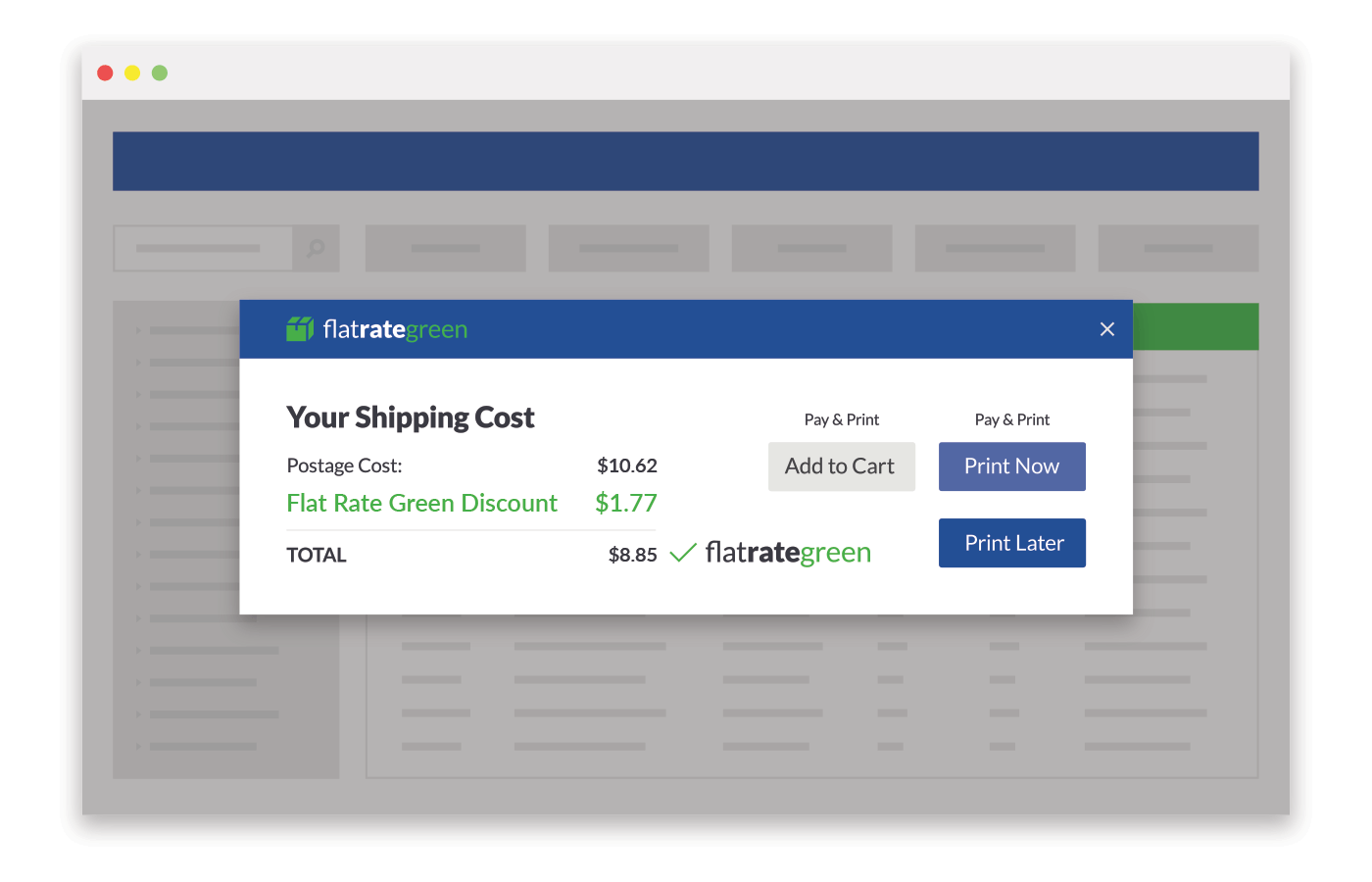 Shipping Workflow
Manage orders, automate shipping with rules, organize packing with pick lists and packing slips, track shipments, and notify recipients — in one easy-to-use platform.
All Orders - One Place
Integrates with all major shopping carts, platforms, and marketplaces

Orders download in real time from your stores

Filter and create custom views for your orders

Sort, combine, split, re-combine orders with ease

Upload CSVs or create one off labels anytime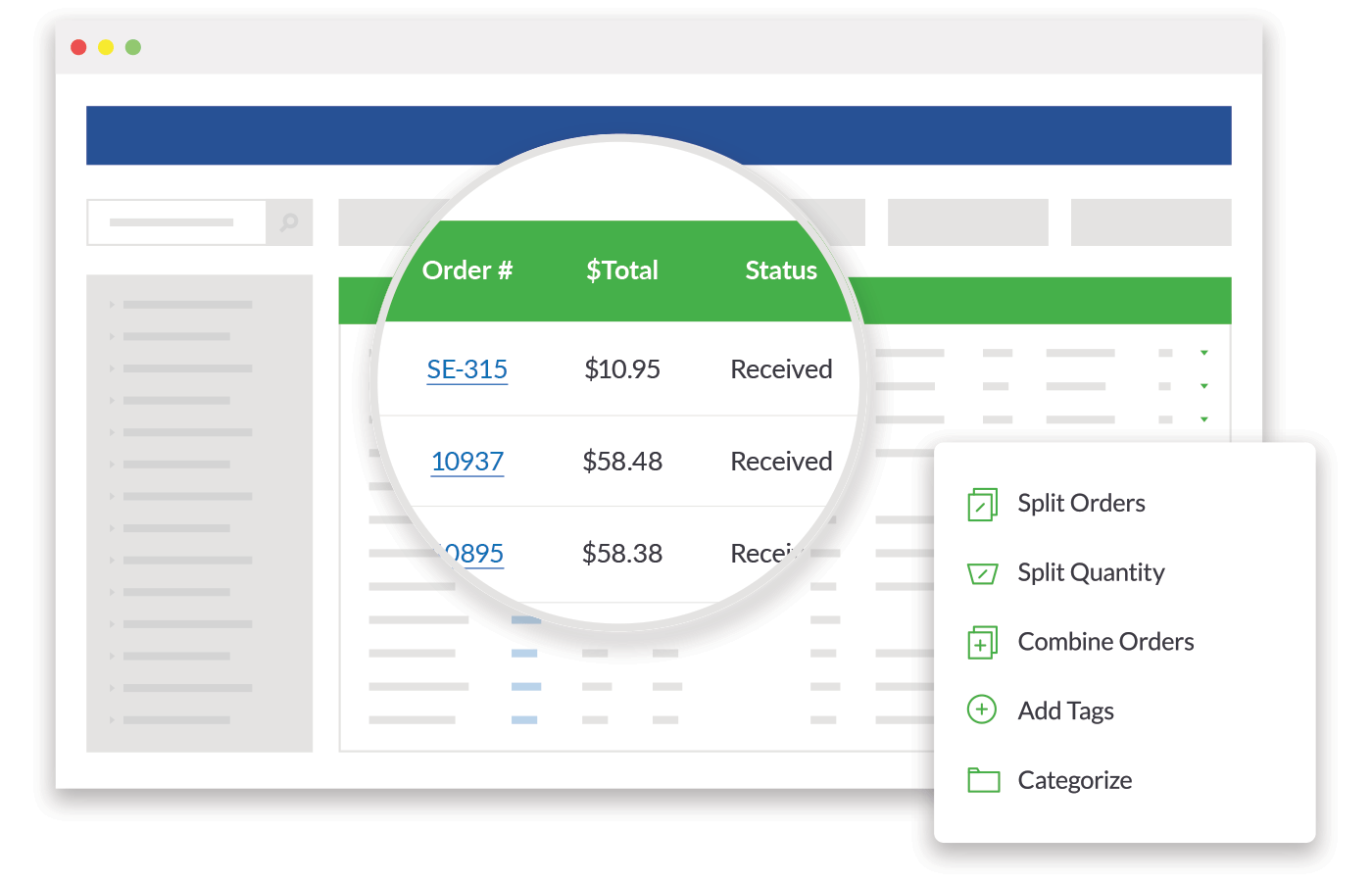 Print Labels, Packing Slips, Pick Lists FAST
Fast browser printing for any workflow

Print labels, packing slips, picklists, and customs forms

Print using a laser printer, thermal printer, or both

Print labels automatically with InstantLabel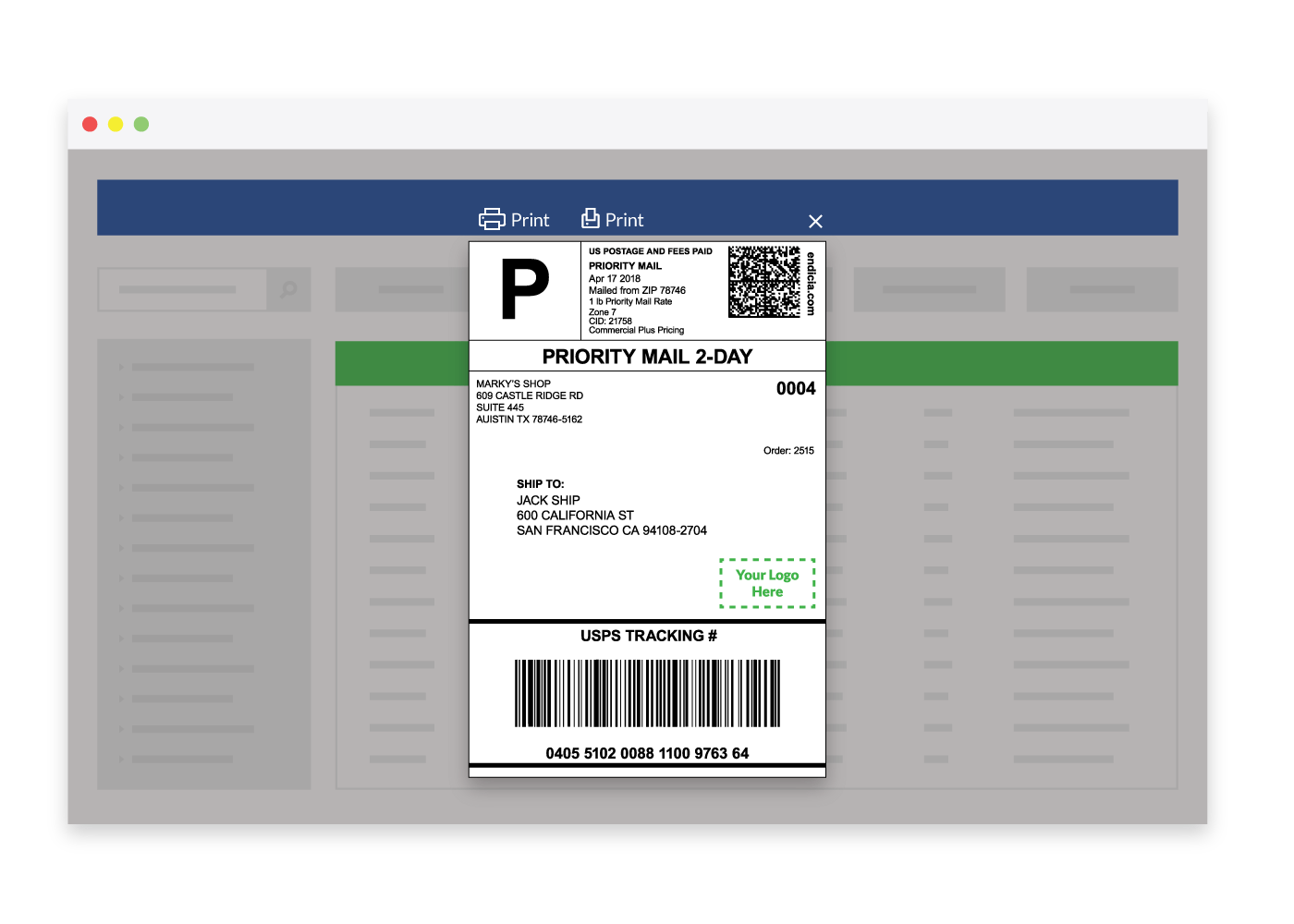 Automate Shipping
Automatically map carriers based on your customers' delivery preference

Map specific rules to order management and label printing

Create rules for weight, delivery preference, package size, and more

Automatically add insurance to specific shipment types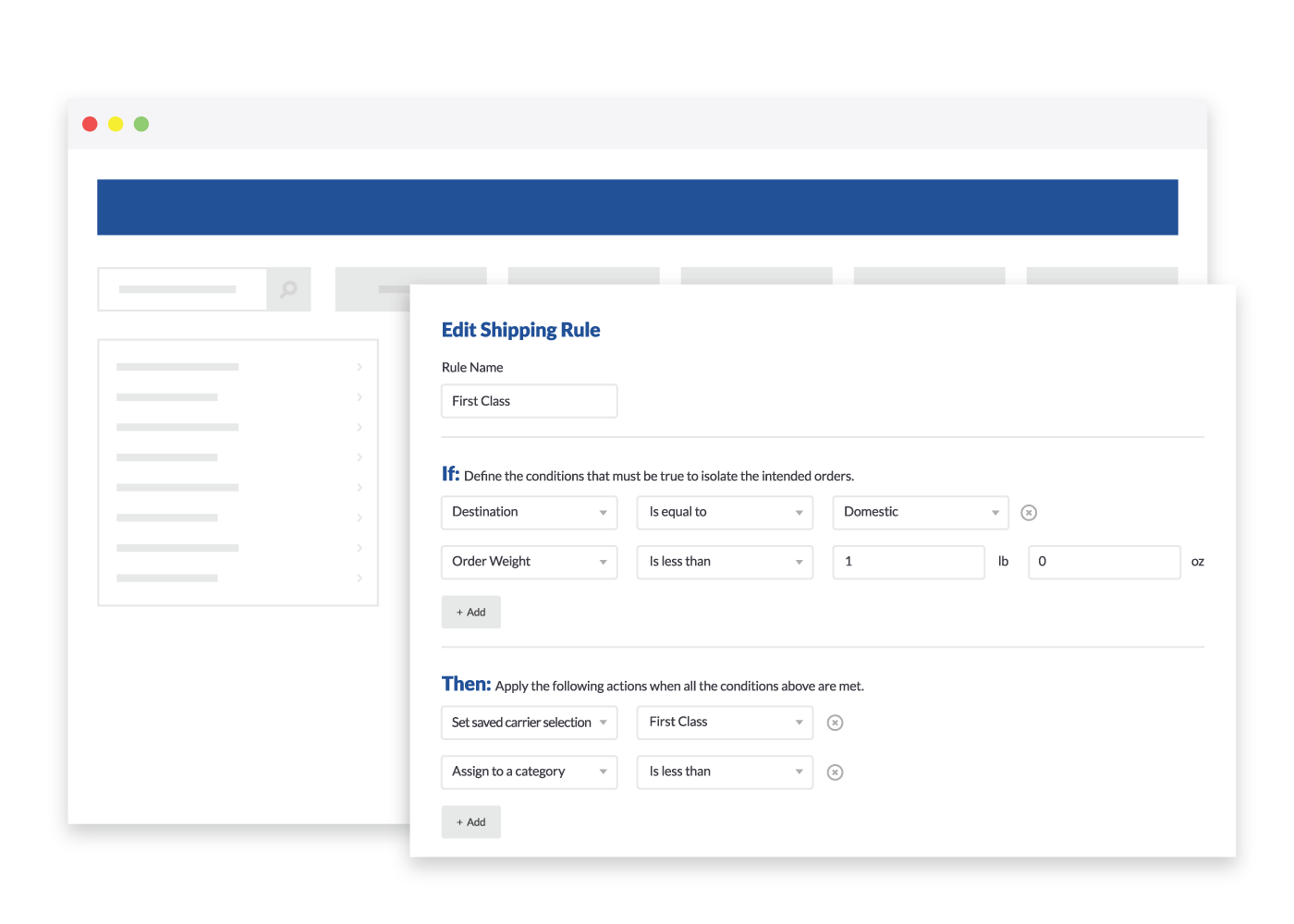 Advanced Reporting
Get the insights you need to stay on top of your shipping, customers, and tracking, all in one place.
Report Your Data Your Way
Completely customize a report for whatever you need

Run comprehensive shipping reports, or segment by destination or service

Export data based on your needs: customers, orders, unshipped orders, etc.
Create a summary of your product sales
Completely customize a report for whatever you need

Tracking and Returns
Tracking and returns are integral parts of the e-commerce customer experience. ShippingEasy makes them easy on you and your customers.
Tracking in a snap
Real-time tracking information sent to your customers and stores

Send branded shipment and delivery confirmation emails automatically

Add a tracking number to drop-shipped orders

Send return labels at time of shipment or offer return labels by request—your choice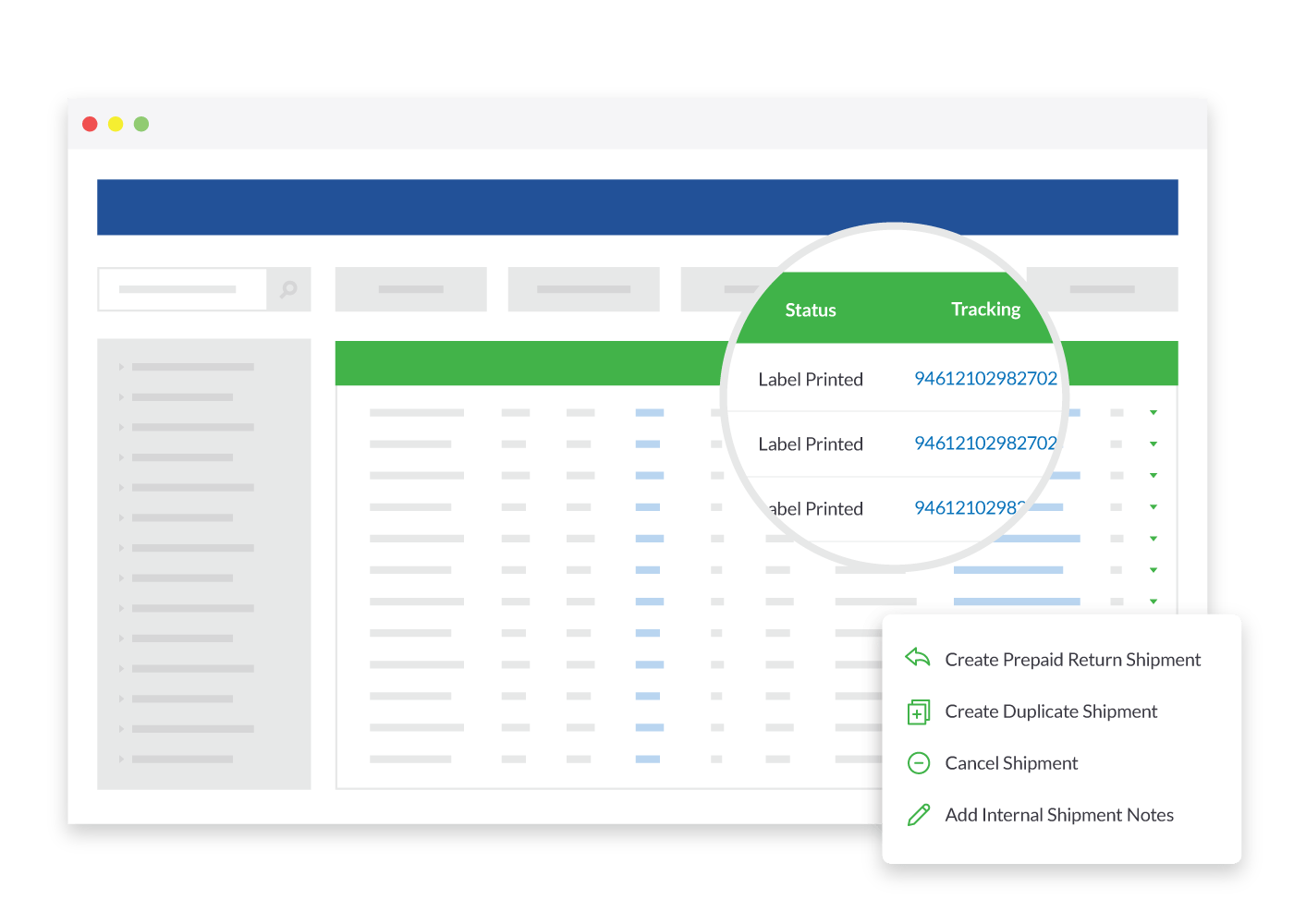 Branded Tracking
Level up your customer support and help your customers track their orders with our new Branded Tracking page. This BETA product will continue to offer exciting new features in future releases!
Curate a branded experience with an brand-cohesive page
Improve customer support with one-click tracking
Drive traffic to your website with personalized links that keep customers coming back for more
Stay connected with customers by featuring your social channels
Make returns easy
Automate your returns with a single click

Scan-based returns only trigger a charge if scanned

Same low rates for return labels

Real-time tracking information sent to your customers and stores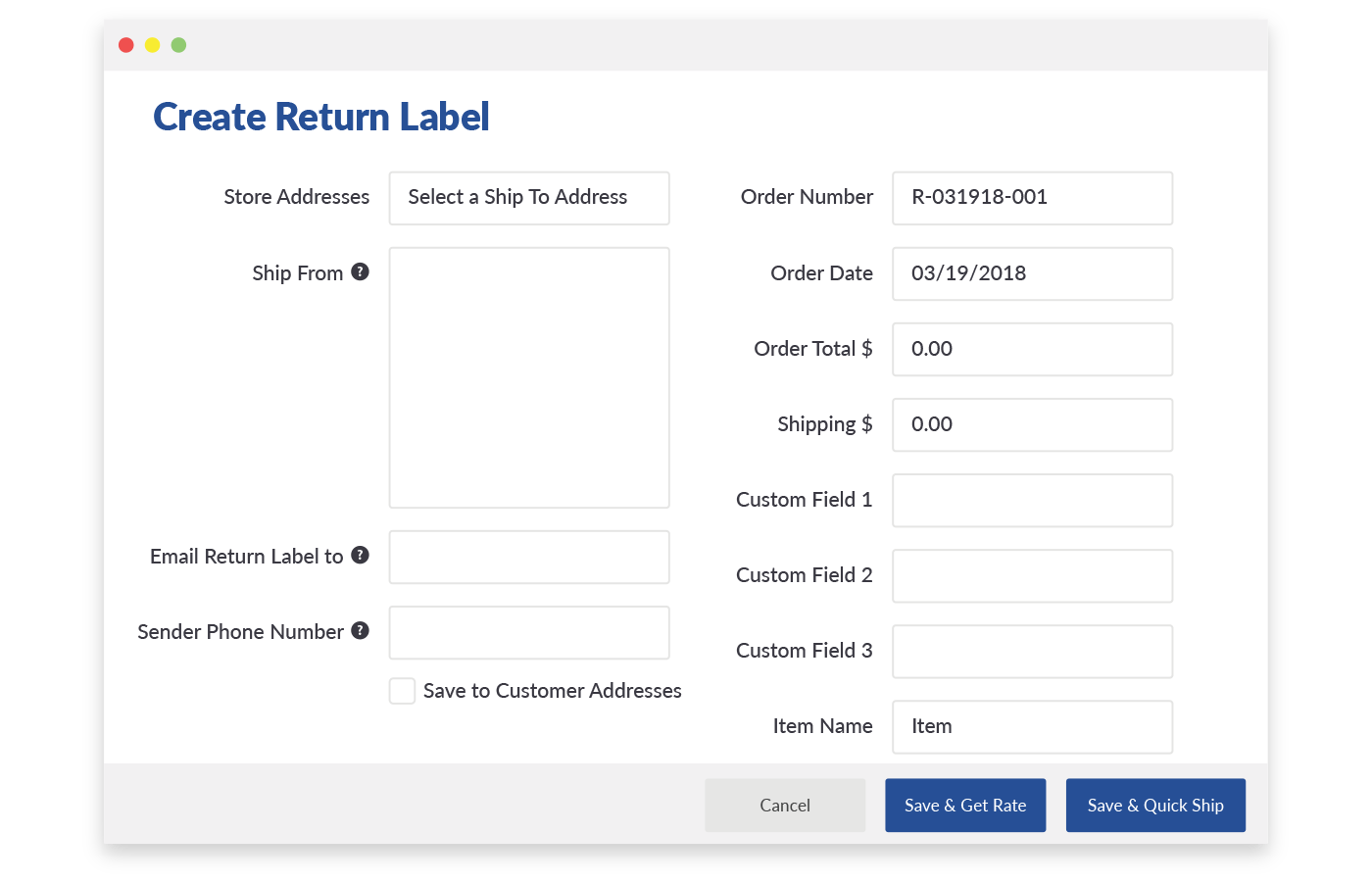 Alexa for Shipping
Ship using only your voice with the ShippingEasy skill for Amazon Alexa. This innovation helps you get more done with less clicking.
Say It. Ship It.
Get order information, including destination and rate quote

Batch print labels with one command

Print packing slips and pick lists for any and all orders

Send directly to your printer via ConnectEasy

Purchase USPS postage at any time
Organize your day with Amazon Alexa
Quickly find out how many orders need to be fulfilled today

Ask Alexa about your newest or oldest orders

Gain insights on how many orders have been shipped today, last week, etc