Get discounted UPS® shipping labels.
Take advantage of reduced rates on UPS® shipping labels for orders across all channels with UPS from ShippingEasy One Balance.
Get Started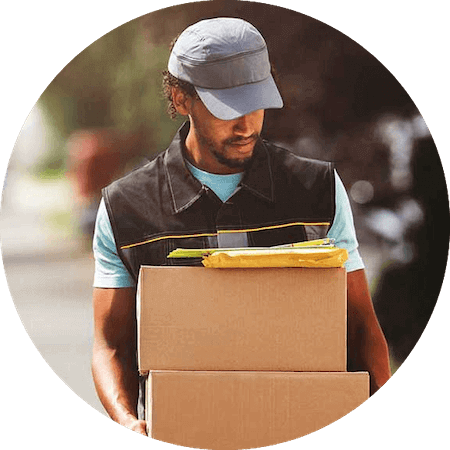 Join thousands of users automating shipping for their stores and marketplaces:
How ShippingEasy Helps Merchants Ship More for Less
ShippingEasy customers can print UPS shipping labels and save up to 66% off UPS 2nd Day Air® service and up to 50% off UPS® Ground Daily shipments.
With any ShippingEasy One Balance plan, view real-time rates from UPS, print discounted UPS shipping labels, and simplify the returns process—all in the ShippingEasy platform.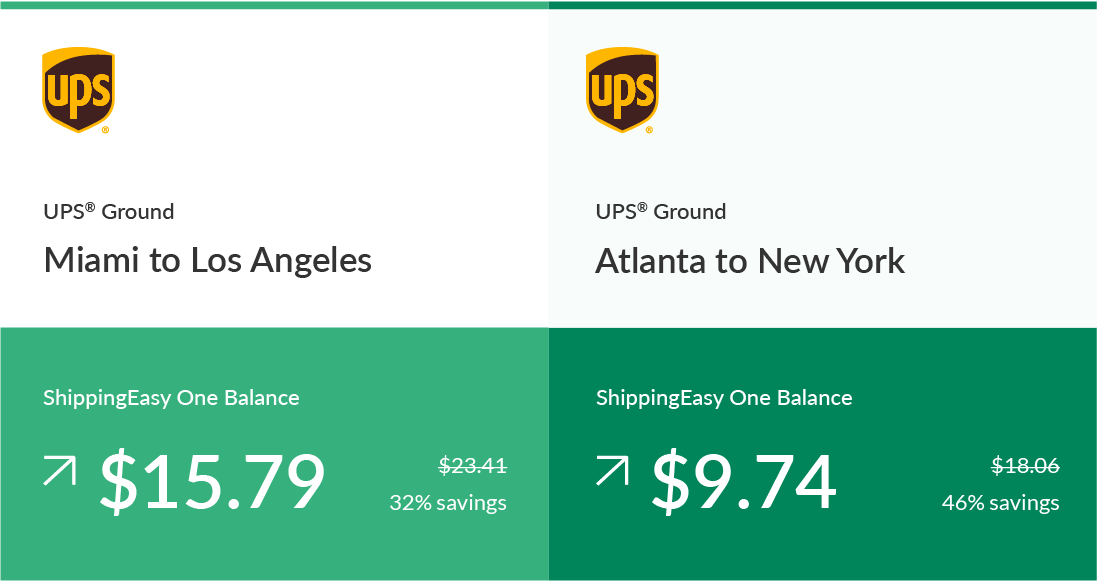 ShippingEasy + UPS® Advantages:
UPS rates up to 66% off Daily Rates
No minimum shipping volume requirements
Avoid certain surcharges, saving you even more money
Guaranteed delivery services
Updated UPS tracking and delivery alerts
Domestic and international delivery services