Up to 82% off on UPS® shipping labels.
Take advantage of reduced rates on UPS® shipping labels for orders across all channels with UPS from ShippingEasy One Balance.
Get Started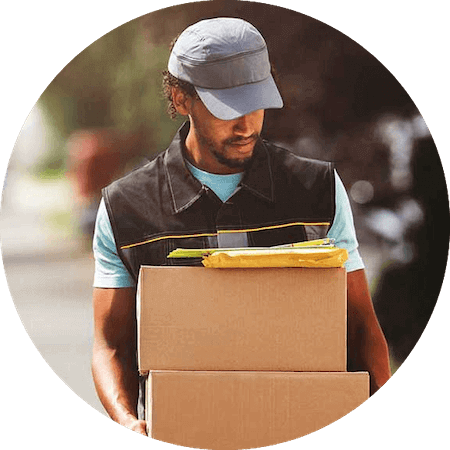 How ShippingEasy Helps Merchants Ship More for Less
ShippingEasy customers can print UPS shipping labels and save up to 82% off Daily Rates, 73% off UPS 2nd Day Air® service and up to 78% off UPS® Ground Daily shipments.
With any ShippingEasy One Balance plan, view real-time rates from UPS, print discounted UPS shipping labels, and simplify the returns process—all in the ShippingEasy platform.
Save Over FedEx Ground Shipping
Compare UPS from ShippingEasy One Balance rates and the savings add up quickly.
Package Weight
Shipping Zone
FedEx Ground shipping rates*
UPS® Ground savings over FedEx Ground*
3 lbs
Zone 6
$12.94
10.88%
12 lbs
Zone 2
$13.59
17.05%
20 lbs
Zone 5
$20.05
9.32%
40 lbs
Zone 3
$26.64
19.78%
*Does not include FedEx fuel surcharges or residential delivery fees. UPS from ShippingEasy One Balance users do not pay these fees for UPS Ground.
Join thousands of users automating shipping for their stores and marketplaces:
ShippingEasy + UPS® Advantages:
UPS rates up to 82% off Daily Rates

No minimum shipping volume requirements

Avoid certain surcharges, saving you even more money

Guaranteed delivery services

Updated UPS tracking and delivery alerts

Domestic and international delivery services
*Rates are limited to shipping from the continental U.S. only. These rates and discounts exclude shipment origins from Hawaii, Puerto Rico, and Alaska. Rates and any applicable discounts are subject to change at any time without notice.
**UPS®, the UPS® brandmark, and the color brown are trademarks of United Parcel Service of America, Inc. Used with permission.